Chapter Info
PMI NEFL Mission Statement
"Make Project Management indispensable to business results in Northeast Florida"
Our Vision
"Enhance professional growth through project management and leadership skills"
---
The Northeast Florida Chapter of the Project Management Institute (PMI NEFL) is a dynamic group of Project Management Professionals and area business leaders who have served the greater Jacksonville area since 1995. Since its inception, the chapter has grown to over 1000 members representing more than 50 Jacksonville corporations and businesses.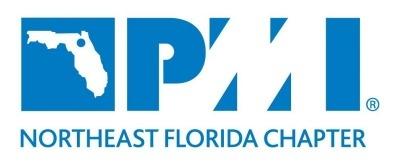 We are committed to increasing the level of professionalism in project management, and creating a greater awareness to our profession.  Our commitment is clear: "We make project management indispensable to business results."
PMI NEFL is managed and run by a group of energetic volunteers.  If you are interested in joining a high performing team that enjoys providing value to our members, please contact VPmembership@pmi-nefl.org to inquire about the various opportunities.  
The chapter has a dynamic schedule of activities.   We have regularly scheduled dinner and lunch meetings, opportunities to network, educational seminars, as well as community outreach events.   The dinner meetings are usually on the 3rd Monday of each month.  Please check our Events Calendar for the latest information on chapter events.   
PMI NEFL has an established reputation for offering an excellent PMP Study Group.   We currently offer two PMP Study Groups each year (Spring and Fall).  For those folks that want additional preparation time, we also offer two PMP Boot Camps a year (that are scheduled to follow the PMP Study Group).  We have also offered several PMI-ACP Boot Camps.  We will continue to evaluate and offer the Study Groups and Boot Camps for the PMI certifications that our membership is most interested in.
For all of our events, we take pride in providing you high quality speakers and subject matter experts from all over the world (and sometimes, our own backyard).  Visit us at one of our upcoming events!